We are looking for complex stories, poems, and essays with a strong female point of view. Our focus is on literary work. We love unexpected poetic language and a bit of magic realism. We welcome all authors and their words with one caveat in mind — if you can sum up your female character in one line (or worse yet: one word), our publication is probably not for you.
We are a small magazine with volunteer readers yet we are committed to compensating writers for their work. We pay authors $15 per published piece in the quarterly journal. We also run special projects, some of these projects are paid, others are not.
Submissions are always open, and there are rolling deadlines. Please review our submittable page for current projects and opportunities.
All writers are welcome to submit. All work must be submitted using submittable. Email or mail submissions will not be reviewed. A limited number of no-fee submissions will be available for each issue to enable those with financial hardship.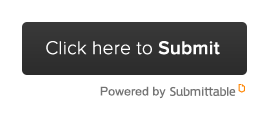 Author rights and Publisher rights for selected works are outlined below:
Author grants to Publisher the following worldwide English publication rights of Work:
a.) First worldwide electronic publication rights.
b.) Exclusive rights for a period of six (6) months from the date of publication.
1.) After six (6) months the Creator may publish or permit others to publish this Work; Creator will use best efforts to ensure that the Work is credited as originally published in Tangled Locks Journal.
c.) Non-exclusive electronic rights on the website of Tangled Locks Journal for so long as the website is maintained.
d.) Creator additionally grants to Publisher the right to use for promotional purposes Creator's name or pen name, biographical material, and responses to interview questions as approved of at the time of printing based on information previously submitted by Creator. No response from Creator at the time of printing means the previously submitted information is approved.
e.) All rights not explicitly granted in this contract remain with Creator.